Click here to help us share our love of theater and spread Shakespeare's historic plays to students everywhere.
About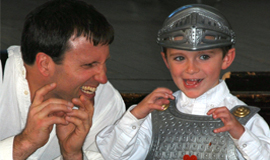 Live theatre has a responsibility to be different. Going to the theatre should never be the same experience as going to the multiplex on a Saturday night. But all too often it is.
Learn more »
Education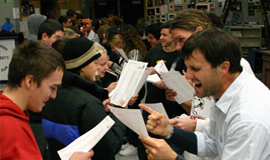 Education is at the heart of everything we do. We want to turn your students on to Shakespeare. What we do on stage is fleeting unless we can spark discussion and exploration that lasts long after we've gone.
Live more »
Performances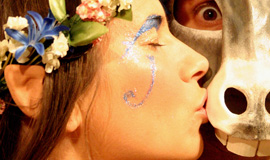 Knighthorse specializes in creating original adaptions of Shakespeare: one or two actors on a bare stage with simple costumes and few props – playing ALL the parts.
Dream more »
Our mission is simple:

make Shakespeare cool again!